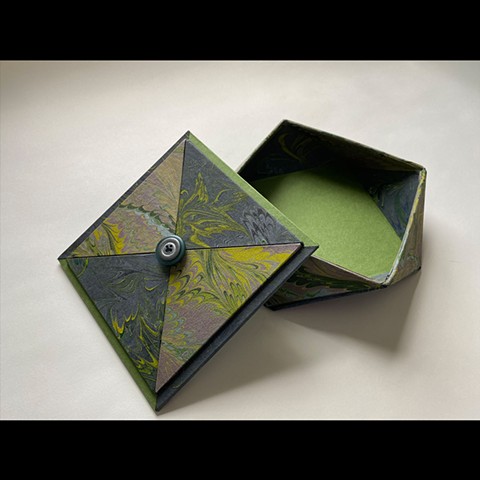 Welcome to the Home Page of Nancy Halbrooks' web site. This web site was updated on September 25th 2022.
It features current work of Marbling, Collage and French Cartonnage and combinations of all 3.
My past work which focuses on Crows and other subjects is still available to see. But the Crow artwork stopped in 2020 during Covid. And the above started.